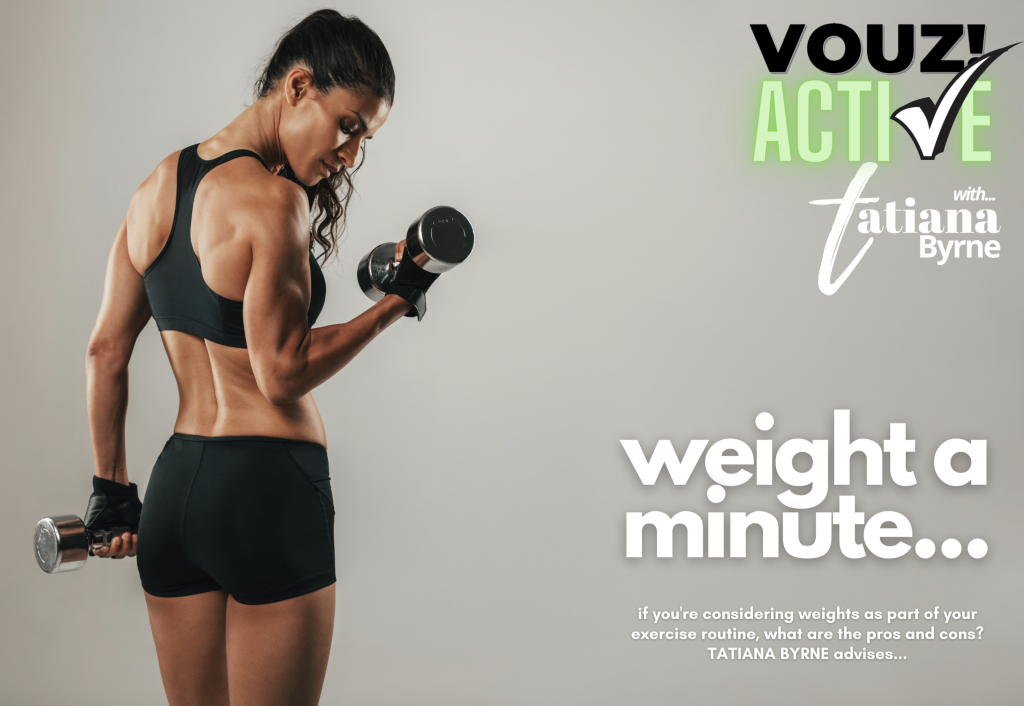 If you're considering weights as part of your exercise routine, what are the pros and cons? Tatiana Byrne advices…
---
If you have never lifted weights because you worry you will look too big or gain too much muscle mass, then I am telling you not to worry. This is a common myth that women struggle with and it wrongly stops them from lifting weights and focussing on getting stronger…

TATIANA BYRNE – VOUZ ACTIVE MAY 2021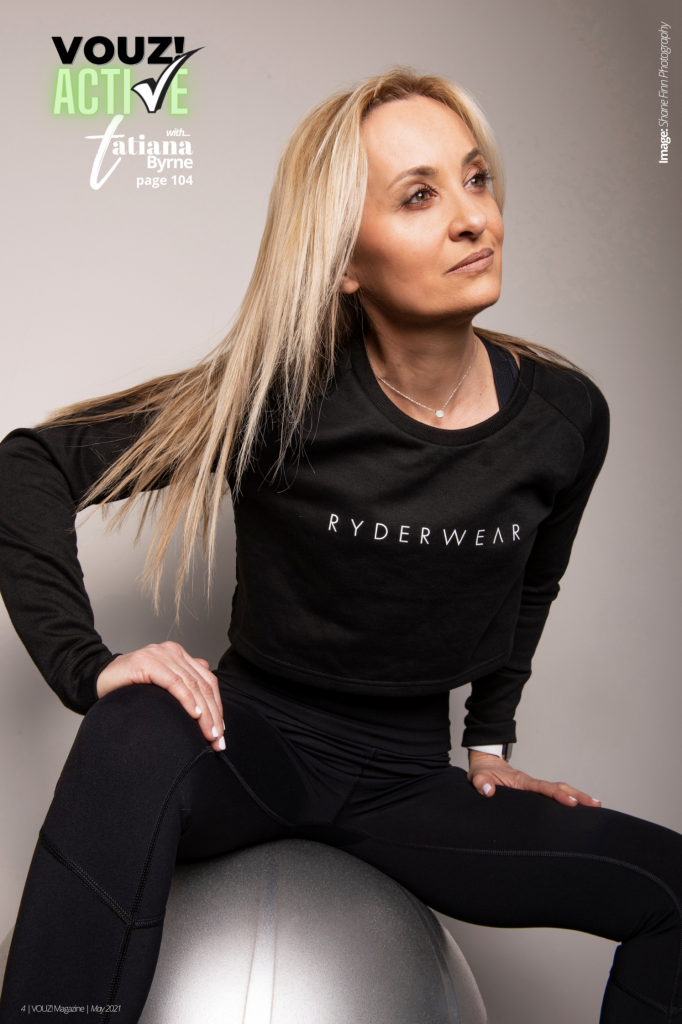 I have been in the fitness industry…
for over 20 years and during that time one of the ongoing misconception I have heard time and time again is that women should focus on cardio and avoid doing too much resistance training in case they get too bulky. Don't get me wrong, I have nothing against cardio (for all the runners out there, I salute you) and I will add that cardio has its place in a well-balanced fitness programme. Now, let me give you my thoughts on women lifting weights and then you can decide whether you should just stick to cardio or be challenged to raise the bar the next time you hit the gym.
Believe it or not, building muscle naturally is not an easy thing to do. I have been training with weights for a long time and made a conscientious decision to lift heavy progressively. I eat the right amount of food (including protein) and focus on all the essential components for building muscle which are: keeping stress levels as low as possible, sleeping well, remaining hydrated and getting enough rest, but despite all of this, it is still a struggle to build muscle even for a women like me who trains regularly.
The other thing people don't realise is once you have gained some muscle mass, it's not there for good, it's a totally different story to maintain these muscles. So if you have never lifted weights because you worry you will look too big or gain too much muscle mass, then I am telling you not to worry. This is a common myth that women struggle with and it wrongly stops them from lifting weights and focussing on getting stronger.
---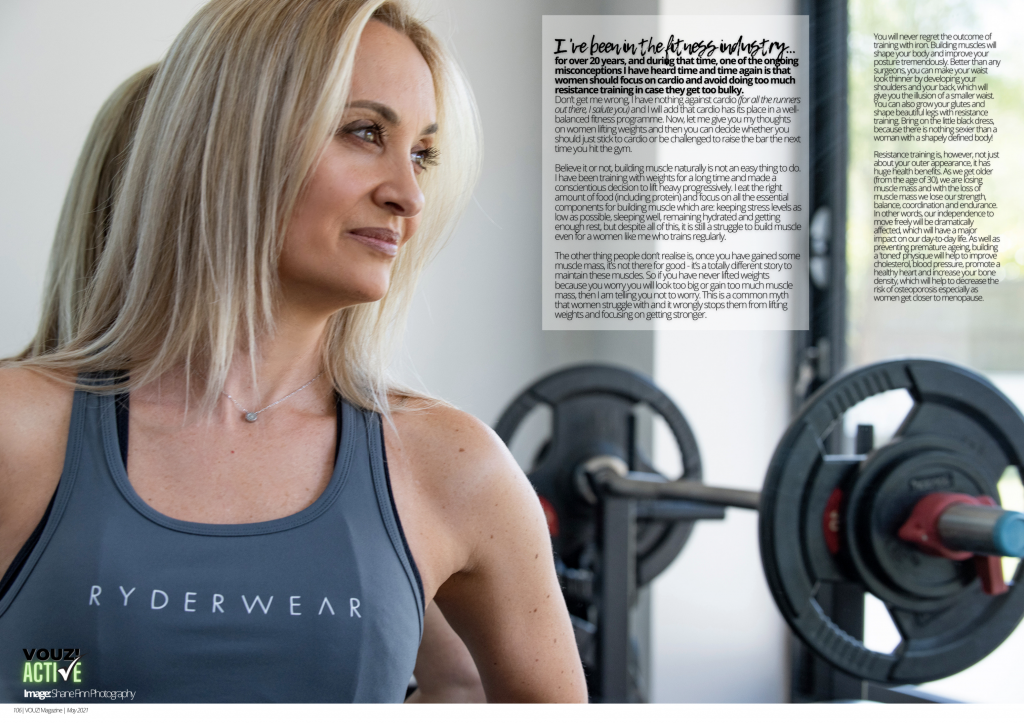 You will never regret the outcome of training with iron.
Building muscles will shape your body and improve your posture tremendously. Better than any surgeons, you can make your waist look thinner by developing your shoulders and your back, which will give you the illusion of a smaller waist. You can also grow your glutes and shape beautiful legs with resistance training. Bring on the little black dress, because there is nothing sexier than a woman with a shapely defined body.
---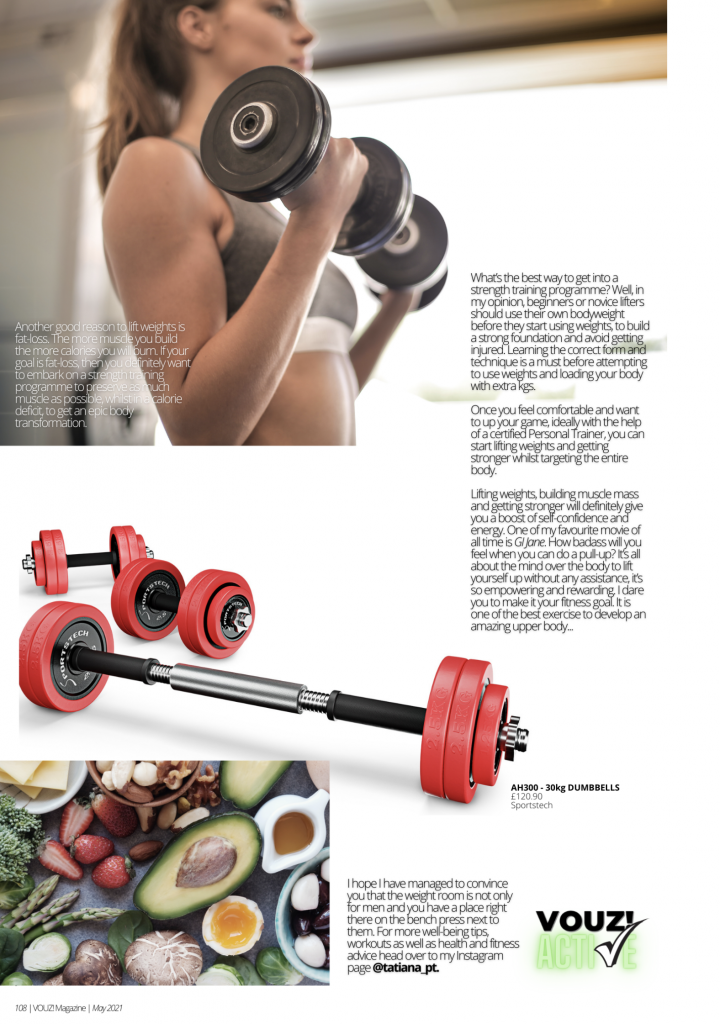 Resistance training is, however, not just about your outer appearance, it has huge health benefits. As we get older (from the age of 30), we are losing muscle mass and with the loss of muscle mass we loose our strength, balance, coordination and endurance, in other words, our independence to move freely will be dramatically affected, which will have a major impact on your day-to-day life. As well as preventing premature ageing, building a "toned" physique will help to improve cholesterol, blood pressure, promote a healthy heart and increase your bone density, which will help to decrease the risk of osteoporosis especially as women get closer to menopause.
Another good reason to lift weights, is fat-loss.
The more muscle you build the more calories you will burn. If your goal is fat-loss, then you definitely want to embark on a strength training programme to preserve as much muscle as possible, whilst in a calorie deficit, to get an epic body transformation.
What's the best way to get into a strength training programme? Well, in my opinion, beginners or novice lifters should use their own bodyweight, before they start using weights, to build a strong foundation and avoid getting injured. Learning the correct form and technique is a must before attempting to use weights and loading your body with extra kgs. Once you feel comfortable and want to up your game, ideally with the help of a certified Personal Trainer, you can start lifting weights and getting stronger whilst targeting the entire body.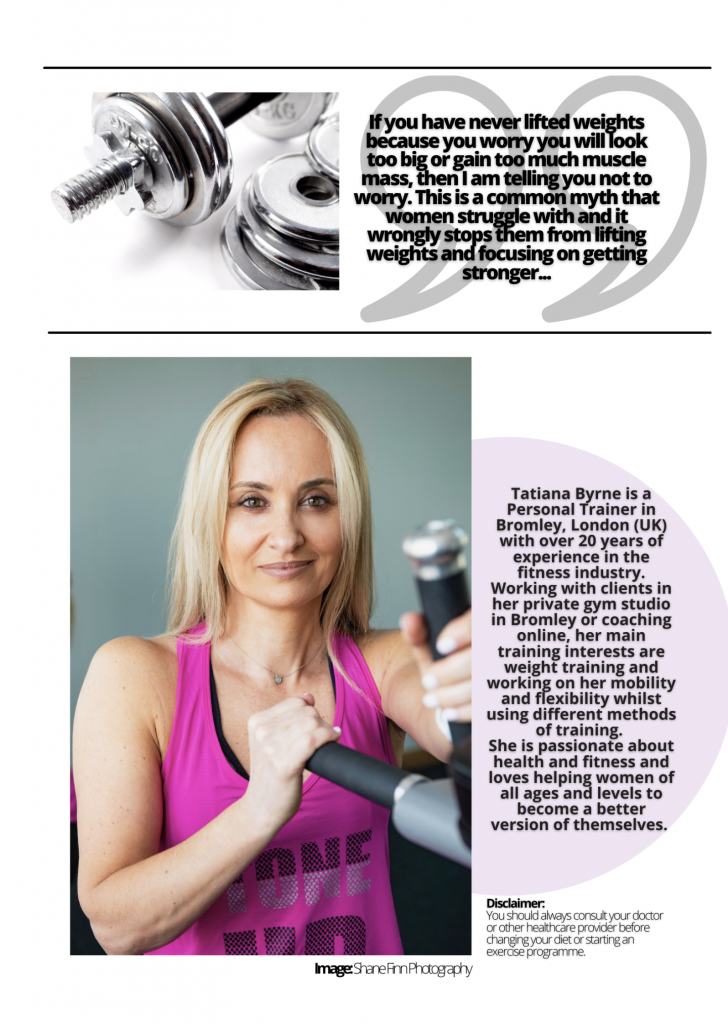 Lifting weights, building muscle mass and getting stronger will definitely give you a boost of self-confidence and energy.
One of my favourite movie of all time is GI Jane. How badass will you feel when you can do a pull-up? It's all about the mind over the body to lift yourself up without any assistance, it's so empowering and rewarding. I dare you to make it your fitness goal. It is one of the best exercise to develop an amazing upper body.
I hope I have managed to convince you that the weight room is not only for men and you have a place right there on the bench press next to them.
Follow me @tatianabyrne_pt for more health and fitness advice, well-being tips, and workouts.
Disclamer:
You should always consult your doctor or other healthcare provider before changing your diet or starting an exercise programme.